[easy-pricing-table id="7831″]
---
Package Details –
SEO Services for Lawyers
STANDARD

— WordPress Website SEO — $299/mo
[expand title="CLICK for FEATURES & Details"]
PROGRAM FEATURES:

SEO HOME Page of Website – [H-TAGS], [meta title], [meta description], [meta keywords]
SEO CHILD Pages of Website – [H-TAGS], [meta title], [meta description], [meta keywords] (Limit is 40 pages)
SEO website for your most important keywords and keyword-strings
Measure results
Tweak SEO settings as necessary to reach goals

REQUIREMENTS:

That your website is a WordPress Website.

If it isn't it should be. A CMS-platform website is necessary to leverage the web inexpensively. (Call me directly if you want to know why it is so critical – I have yet to write an in-depth article about the myriad of benefits)

We will engineer META TAGS every page of your WordPress Site up to 40 pages.
We will, with your permission, add H TAGS and tweak page content to work hand-in-hand with the META TAGS.
We will monitor the changes that result from our efforts and tweak page by page SEO as needed.

NEEDED from you:

WordPress Log-in Credentials at Administrator Level
Your LIST of Keywords and Keyword-Strings that you want your website to be better-ranked for (e.g. divorce, divorce lawyer, Dallas Divorce Lawyer, etc.).

Let's Get Started!

Monthly Subscription: $299.00Simple, Hassle-Free Terms:

Minimum 3 months; thereafter month-to-month

    
Some Current Lawyer Testimonials: CLICK HERE
---
[/expand]
ENHANCED

— "standard"

+

Blog, Google+ & Facebook
(New Content 4-Days/Mo)

— $499/mo

[expand title="CLICK for FEATURES & Details"]
PROGRAM FEATURES:

ALL features from

STANDARD Program

including:
SEO HOME Page of Website – [H-TAGS], [meta title], [meta description], [meta keywords]
SEO CHILD Pages of Website – [H-TAGS], [meta title], [meta description], [meta keywords] (Limit is 40 pages)
SEO website for your most important keywords and keyword-strings
Measure results
Tweak SEO settings as necessary to reach goals

PLUS the following ENHANCED features:

Working your LEGAL BLOG once per week / 4 times per month

If you don't have a BLOG, will add a BLOG to your current website, or set-up on a new URL

Will Copy-write 4 Articles each month
Will post 4 Articles to BLOG each month
Will write Introductory paragraphs and post Articles to Google+ 4 times per month
Will write Introductory paragraphs and post Articles to Facebook Business Page 4 times per month

If you don't have a Google+ and/or Facebook Page, we will create new ones.

REQUIREMENTS:

That your website is a WordPress Website.

If it isn't it should be. A CMS-platform website is necessary to leverage the web inexpensively. (Call me directly if you want to know why it is so critical – I have yet to write an in-depth article about the myriad of benefits)

We will engineer META TAGS every page of your WordPress Site up to 40 pages.
We will, with your permission, add H TAGS and tweak page content to work hand-in-hand with the META TAGS.
We will monitor the changes that result from our efforts and tweak page by page SEO as needed.

NEEDED from you:

WordPress Log-in Credentials at Administrator Level
Your LIST of Keywords and Keyword-Strings that you want your website to be better-ranked for (e.g. divorce, divorce lawyer, Dallas Divorce Lawyer, etc.).

Let's Get Started!

Monthly Subscription: $499.00Simple, Hassle-Free Terms:

Minimum 3 months; thereafter month-to-month

    
Some Current Lawyer Testimonials: CLICK HERE
---
[/expand]
PREMIUM

— "standard"
+

Blog, Google+ & Facebook

(New Content 8-Days/Mo)

— $799/mo

[expand title="CLICK for FEATURES & Details"]
PROGRAM FEATURES:

ALL features from

STANDARD Program

including:
SEO HOME Page of Website – [H-TAGS], [meta title], [meta description], [meta keywords]
SEO CHILD Pages of Website – [H-TAGS], [meta title], [meta description], [meta keywords] (Limit is 40 pages)
SEO website for your most important keywords and keyword-strings
Measure results
Tweak SEO settings as necessary to reach goals

PLUS the following PREMIUM features:

Working your LEGAL BLOG twice per week / 8 times per month

If you don't have a BLOG, will add a BLOG to your current website, or set-up on a new URL

Will Copy-write 8 Articles each month
Will post 8 Articles to BLOG each month
Will write Introductory paragraphs and post Articles to Google+ 8 times per month
Will write Introductory paragraphs and post Articles to Facebook Business Page 8 times per month
Will write and then TWEET interesting messages including #HashTags linking back to Website 8 times per month

If you don't have a Google+, Facebook Page, or Twitter account, we will create new ones.

REQUIREMENTS:

That your website is a WordPress Website.

If it isn't it should be. A CMS-platform website is necessary to leverage the web inexpensively. (Call me directly if you want to know why it is so critical – I have yet to write an in-depth article about the myriad of benefits)

We will engineer META TAGS every page of your WordPress Site up to 40 pages.
We will, with your permission, add H TAGS and tweak page content to work hand-in-hand with the META TAGS.
We will monitor the changes that result from our efforts and tweak page by page SEO as needed.

NEEDED from you:

WordPress Log-in Credentials at Administrator Level
Your LIST of Keywords and Keyword-Strings that you want your website to be better-ranked for (e.g. divorce, divorce lawyer, Dallas Divorce Lawyer, etc.).

Let's Get Started!

Monthly Subscription: $799.00Simple, Hassle-Free Terms:

Minimum 3 months; thereafter month-to-month

    
Some Current Lawyer Testimonials: CLICK HERE
---
[/expand]
ULTIMATE

— "standard"
+

Blog, Google+, Facebook & Twitter

(New content 20-Days/Mo)

— $1,350/mo

[expand title="CLICK for FEATURES & Details"]
PROGRAM FEATURES:

ALL features from

STANDARD Program

including:
SEO HOME Page of Website – [H-TAGS], [meta title], [meta description], [meta keywords]
SEO CHILD Pages of Website – [H-TAGS], [meta title], [meta description], [meta keywords] (Limit is 40 pages)
SEO website for your most important keywords and keyword-strings
Measure results
Tweak SEO settings as necessary to reach goals

PLUS the following ULTIMATE features:

Working your LEGAL BLOG every day (Monday – Friday) 5 times per week / 20 times per month

If you don't have a BLOG, will add a BLOG to your current website, or set-up on a new URL

Will Copy-write 20 Articles each month
Will post 20 Articles to BLOG each month
Will write Introductory paragraphs and post Articles to Google+ 20 times per month
Will write Introductory paragraphs and post Articles to Facebook Business Page 20 times per month
Will create visually intriguing images to attach to Twitter tweets using Photoshop to create proper sizing.
Will write and then TWEET interesting messages including #HashTags linking back to Website 20 times per month

If you don't have a Google+, Facebook Page, or Twitter account, we will create new ones.

REQUIREMENTS:

That your website is a WordPress Website.

If it isn't it should be. A CMS-platform website is necessary to leverage the web inexpensively. (Call me directly if you want to know why it is so critical – I have yet to write an in-depth article about the myriad of benefits)

We will engineer META TAGS every page of your WordPress Site up to 40 pages.
We will, with your permission, add H TAGS and tweak page content to work hand-in-hand with the META TAGS.
We will monitor the changes that result from our efforts and tweak page by page SEO as needed.

NEEDED from you:

WordPress Log-in Credentials at Administrator Level
Your LIST of Keywords and Keyword-Strings that you want your website to be better-ranked for (e.g. divorce, divorce lawyer, Dallas Divorce Lawyer, etc.).

Here is a Screen-Shot of a brand new Website I started the ULTIMATE program on April 1, 2014
I "snapped" the screenshot at 9 am and already I have 16 new, unique people who have visited. A normal day is 80 visitors per day — a short 4 months from launching a brand new website. If your website is "aged" and not brand new, better yet. Depending upon your law section, the demographics and population of your area, your numbers may be less or more that this site —the point is— that "working" a website, Blog, Google+, Facebook and Twitter with new content and engineered Photoshop images always results in measurable-growth, increased-visitors and, ultimately…, new clients picking up the phone and introducing themselves to you.
Let's Get Started!
Monthly Subscription: $1,350.00
Simple, Hassle-Free Terms:
Minimum 3 months; thereafter month-to-month
Some Current Lawyer Testimonials: CLICK HERE
[/expand]
---
More about:
The Various SEO & Web Leveraging Services Offered
(SEO) for Law Firm Websites
SEO is all about engineering the content, the H-TAGS, and the "hidden" META DATA [title], [description], and [keywords] so that search engines understand and serve it to potential clients looking for a law firm that dovetails with their legal dilemma. The quality of a website is determined by it's content, relevancy, build and design, however for SEO the main factor is based around website content.  .

Tools & Analytics
We have at our finger tips the TOOLS to measure how well (horrible) your site is performing currently and we measure the new SEO efforts to see how the changes are affecting the number of visitors and the search engine ranking for your specific keywords and keyword-strings. We need to keep our fingers on the pulse of your website going forward.
Legal BLOG for Lawyers
With the decline of newspapers and traditional media, there is a vacuum of coverage on a myriad of niches including law section niches. The public has come to expect when they turn to the Internet about a legal matter, that they will find high quality information on the subject they are interested in. You'd be surprised that legal niches and whole law sections are under-served because of a lack of relevant articles. Your BLOG can fill the void and bring you new clients.
 .

Lawyers need Fresh Content for their Websites
Tens of thousands of lawyers have published websites with virtually similar content. Yes, this content is necessary to explain their services to potential clients. Unfortunately, once their website pages are created, most lawyers stop creating content and assume what they've published is enough. It is not.
Most attorneys have not updated their website with new content in years. Search engines come to rank these "static & never-changing" websites in the basement of rank where most lawyer websites are buried. Search engines WANT fresh, new and engaging content that better-meets their users' needs. OPPORTUNITY !
 .
Google+
Google Plus is Google. The search engine that every Law Practice wants to 'get to the top' of? Lawyers who are serious about their online visibility need to pay attention to Google+ services. Obviously, Google "favors" content from Google+ in its search results so what are we waiting for?
.

Google+ & Facebook: Leveraging Social Media
Working Google+ and Facebook as an orchestrated part of a Lawyer Web Marketing plan can be intimidating but not for us. We can integrate tour legal website with your existing or new social media accounts which will quickly leverage the web to grow traffic to your website and result in new clients and cases. Create. Share. Grow. .
Twitter for Lawyers! Kidding?
Nope! LexisNexis (@LexisNexis) is a multi-billion dollar company with over 20,000 Twitter followers. Larger law firms have gotten on the bus, and so should you. Firms who embrace Twitter are viewed as more innovative and social. While the majority of law firms are slow to adapt to a real social presence, these companies are proving they understand the future of social.Twitter will increase visitors to your Website too… .

Leveraging Your Web Presence with TWITTER
Twitter is one of the hottest social media channels today. Twitter is not only an effective way to connect with potential clients and cases, but it is also an effective way to drive traffic to your legal website.
Twitter is a great way to drive traffic to your law practice website, but it is much, much more than that. Twitter will help us maximize a lawyer's web presence in ways most law practice owners haven't even considered. You just need to tap into it.
Live Chat & 24/7 Support
Live chat service converts visitors by 2 to 1 over sites without live chat functionality. Having someone there to answer questions provides instant feedback, develops client trust and gives you a solid edge over your competitors. .
Our Clients Put It Best
Johnathan Watts – EastBayBusinessLawyer.com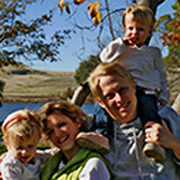 For 2011, we showed a healthy profit, and no losses/debts to report. In 2011 we were thrilled with those results. 2012 proved to be staggeringly better…more than doubling our take home pay. Ditto for 2013 – it is going gang buster and is positioned to easily surpass our earnings for 2012. Hello 2014!!!
Sure, my husband is an awesome Attorney…but that's not the point of this recommendation. Both he and I are incredibly grateful for Keith and SEOforLawyers.PRO and his crew of attentive geeks. They've kept us up to date on what is moving and shaking in the internet advertising world.
Mark Rosenfeld – WestHollyoodDUILawyers.com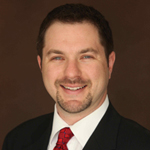 You can be one of the best attorneys in your practice area but without clients you have no money. After working at a firm for over ten years it was time to open my own practice. One of the first things I needed was to get my name and new practice online. I contacted Keith at
SEO

forLawyers

.PRO
and he took the time to explain what we needed to do and helped me lay out a road map to getting a website build, launched and visible so potential clients in L.A. would find my website. Keith and Jeremy designed and built me a website with all the bells and whistles in record time. Within a week my phone was ringing with potential new clients. I talk to Keith every month to refine my strategy. We have been successful in keeping my phone ringing.
Debra Grimaila – OrangeCountyBusinessLawyer.com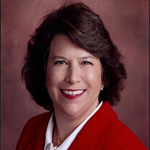 The economy was in the tank in 2011. Not a great time to be a business lawyer. I was about ready to close down my offices and start working from home when I met Keith at SEOforLawyers.PRO. Keith looked at my existing website, researched my market and then presented me options to get me and my website visible. His addition of a 2nd site for another law section, content changes, SEO efforts, and social media strategies started to work right away. Before I knew it I was #1 and #3 on Google PAGE ONE for my original website and a 2nd website that Keith designed for me. Keith also manages my AdWords campaign to supplement the organic website results. Just like my organic site, my paid ads are always in the top 3 slots where I am rewarded with Site Links and better viability. Two page 1 organic results are ME and the top Paid ad is ME too! I receive about 150 calls each month. Hard to believe I was going to downsize — now I am ready to lease more office space!